Governors
Our Governing Body
The governing body is a group of dedicated volunteers who help to shape the style and direction of the school.
Governors work as a team. They are responsible for making sure the school provides a high quality education, and for raising educational standards in school. Governors set policies, including those to ensure the safety of pupils and those that promote effective teaching and learning; they do this together with the head teacher, who is responsible for the day to day management of the school.
Governors are at the heart of how a school operates; its main role is to ask challenging questions to be sure that the school is doing its best; this role is often called being a 'critical friend'. They support and challenge the head by gathering views, asking questions and deciding what's best for the school. Governors are responsible for how the school is performing and following up inspection reports is an important job. They meet at least twice a term to discuss the running of the school. This would include looking at the school's budget, various policies the overall ethos and direction of the school, long-term planning, special education needs, targets for pupil performance and staffing structure.
If you wish to contact the Governing Body please email Lorna Brennen, who is the Clerk to the Governors, at Lbrennen@prioryacademies.co.uk.
Suzie Charman

Suzie Charman
Chair
I believe that every child deserves the best educational opportunities to achieve their potential and having two daughters, who are very different to each other, (one currently at Redwood and one who has recently 'graduated' to secondary school), has consolidated this view.
I work part-time in a Lincolnshire Primary School supporting disadvantaged children and those who require additional support in reading, writing and maths.
I am Chair of the Local Governing Body (LGB) and I have a responsibility to report to governors on how the academy is meeting its statutory responsibilities with regard to safeguarding.
The LGB has a responsibility to challenge and support the headteacher. We also seek feedback from parents/carers, children and staff, whose experiences and opinions help us to plan the strategic direction of the academy.
In my spare time, I enjoy reading (usually the same book repeatedly) and participating in very light exercise.
Fiona Kent

Fiona Kent
Headteacher
I am very proud to be the head teacher and a member of the governing body at Waddington Redwood Primary Academy. As a mature entrant to teaching after a 12-year career in the Royal Air Force, I have been a qualified teacher for over 17 years. In that time, I have worked in a variety of schools across Lincolnshire and Nottinghamshire. I became a head teacher because I am passionate about education and the difference that it can make to children's life chances. I believe in the importance of nurturing children and so the Redwood ethos of 'Broadening Horizons' is very close to my heart.
In my spare time, I enjoy spending time with my husband, Dave, my children Bradley and Emily, and my dog, Gryffindor. I also like running, Crossfit, visiting the theatre, skiing and reading.
Toni Gamwell
Toni Gamwell
Vice Chair
I have two children, one who has now left the Academy having enjoyed her seven years, and one who is currently in Year 6. I have been the chairperson of the Redwood Friends Association for eight out of the last nine years, which has allowed me to be a part of the Redwood family and provide enrichment for the children and fundraising for the school. I graduated with a Fine Art degree before having my children and since then I have ran my own business. The last seven years I have worked in the secondary education sector and now work full time in a local secondary academy as a Design and Technology teacher. In my spare time I love travelling, especially to London, and love going to the theatre.
Emma Nicholls
Emma Nicholls
Hi I am Mrs Nicholls and I have been teaching at Waddington Redwood Primary for 6 years and I am currently teaching the Year 4 class, I am the phase team leader for Lower Key Stage Two, part of the Senior Leadership Team in school and I have just joined the schools governing body. I really enjoy being part of the Waddington Redwood family working alongside parents, staff and now the governors too! Outside of school I really enjoy reading especially the Harry Potter Series, watching movies, singing, playing with my two cats Katniss and Leia and when I can get on it I also enjoy playing games on the PlayStation! I also really love visiting London, normally during the holidays, to shop for shoes and to see musicals my favourites at the moment being Les Miserables, The Phantom of the Opera and Wicked!
Lance Pennell

Lance Pennell
I was born and raised in Blackburn and studied Chemical Engineering at the University of Newcastle upon Tyne. I am now a retired RAF pilot and lived in the Brant Road area when I flew Vulcans from RAF Waddington. Subsequently, much of my 36 years in the RAF was spent in flying training posts, teaching and standardizing both students and their instructors. After my retirement from the Service, in May 2011 I became the North Kesteven District Councillor for the Waddington West Ward where the School is located and then joined the Governing Body in September 2012. I believe firmly that good education and training is key to our future.
A keen golfer, I also follow motor sport and enjoy skiing with my wife.
Jeanette Wilson
Jeanette Wilson
I have lived in the Brant Road area for over 25 years and my daughter, nieces and nephews were all Redwood pupils. My grandson is a pupil at the school from September 2018 and I am keen to support the school's aim to 'broaden horizons' for every pupil. I am keen to help all pupils achieve their potential both academically and creatively.
I have a professional and academic background in accounts, finance, business management and teacher. I have a management degree and qualifications in teaching and information technology.
I have recently retired from Lincoln college as a Business and Finance lecturer and was chairperson for the Skills for Life group, who supported adult learners with learning difficulties and disabilities. I was also an Equal Opportunities representative and taught literacy to adult learners.
I am looking forward to meeting and working with governors, staff, pupils and parents.
Trevor Smith
Trevor Smith
I was born in Grimsby and at sixteen I went to a naval college in London and later spent 7 years as a sea-going marine engineer. During my career I gained a degree in mathematics from the Open University and a master's degree in engineering from the Glasgow Caledonian University. By profession and training, I am a maintenance engineer / manager with twenty years' experience in the semiconductor industry working for American and Japanese Corporations. However, the last fifteen years I was employed as a project manager working in the oil and gas industry for both onshore and offshore installations.
I chose to become a governor as I realise the importance of education and how decisions made at school can have a lifelong impact on young peoples' lives. I felt that as I have benefited from a good education, it is only right to give something back to help young people, especially as I have grandchildren at primary school. I believe being a Governor will give me that opportunity.
Now retired, I spend quality time with my wife, four daughters, eleven grandchildren and two great grandchildren, not forgetting the dog Bella. I spend a lot of time in the garden, the fruits from which I try to turn into home made wine. I also recently joined Dunholme bowls club, where I am trying to improve my game.
Linda Dickinson

Linda Dickinson
I am a retired Primary schoolteacher and have lived in the locality for over 26 years.
I worked full time for many years but now am able to volunteer and spend time as a governor for our local school. I was also a Special Educational Needs Co-Ordinator during my career and apart from my teaching degree I also obtained a P.G.C in Dyslexia Studies.
I am married with children and three grandchildren. I also volunteer in our local St Barnabus hospice shop so you may see me there too! When I have time I try and go to Pilates classes and I also enjoy hill walking. My other hobbies include reading, scrabble and gardening.
I look forward to being a member of Waddington Redwood Primary Academy's Governing Body.
Stuart Silk
Stuart Silk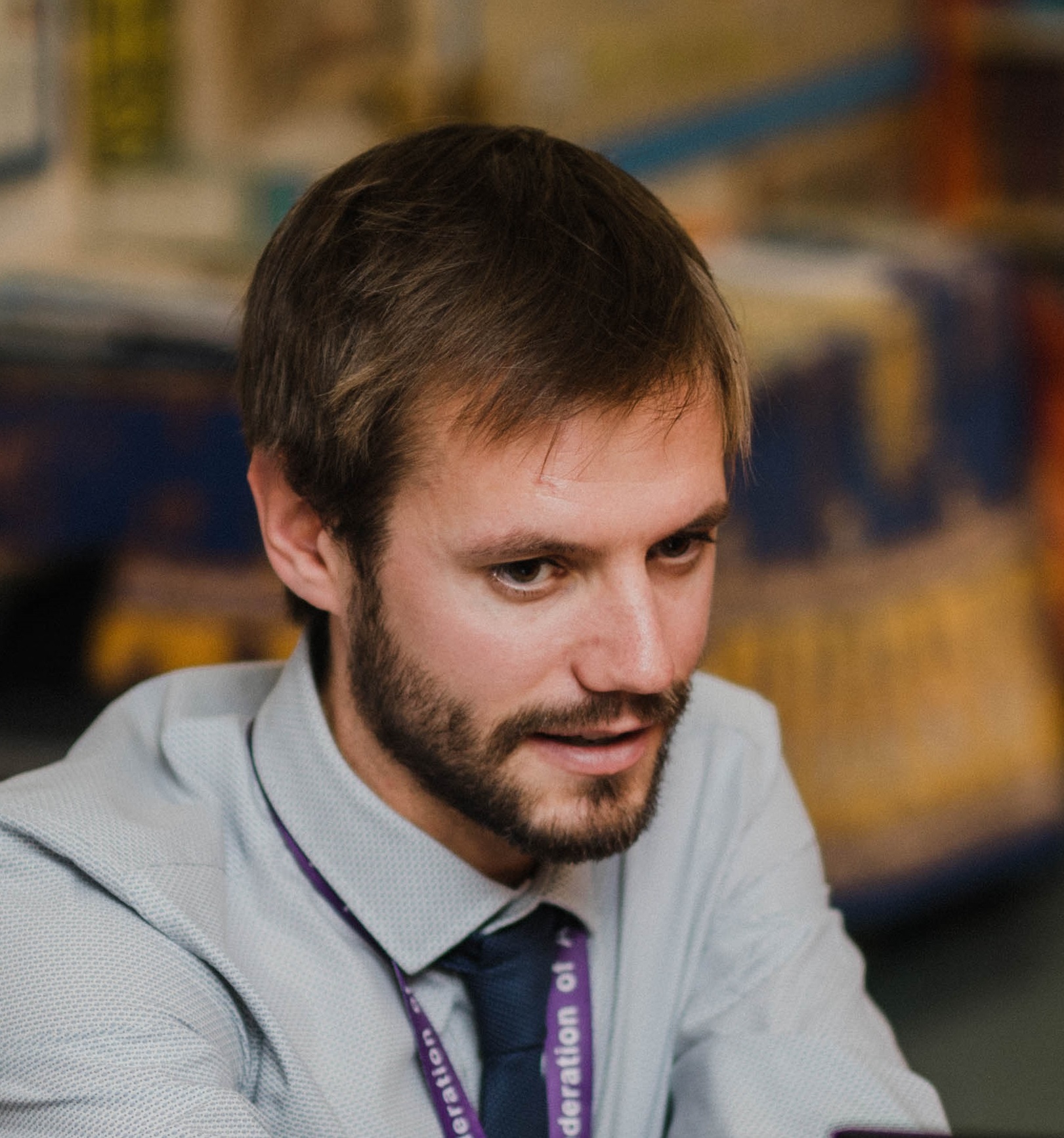 For 6 years now, I have been a teacher at Waddington Redwood Primary Academy, and I am currently teaching the Year 6 class. I became a teacher because I enjoy working with children, because I believe in developing the confidence of others, because I see education as vitally important to everyone's wellbeing and because I enjoy working as a part of a community. As the subject leader of PE, I am passionate about encouraging children to develop a love for being active, playing sport and competing, and embedding these as healthy habits for life. I am looking forward to broadening my role in being part of the Waddington Redwood family, working alongside parents, staff and, having just joined the local governing body, now the governors too. Outside of school, I really enjoy spending time with friends and family, playing football each week, playing cricket in the summer for my local team, kayaking, running, watching sport, reading biographies in my hammock, going for long coastal walks and playing the piano.
Governor Information
View the Governors' register of interests for 2019-20
Governing Committee Information – September 2020
Name of Governor

Date of appointment

Position

Appointed by

Term of office
ends

Attendance record 2019-20

Details of any other governance role currently held

Fiona Kent

N/A

Ex-Officio

N/A

N/A

3 of 3

Employed by Waddington Redwood Primary School

Suzie Charman

01.09.2018

Chair of Governors

Trust

01.09.2022

3 of 3

None

Toni Gamwell

01.09.2018

Vice Chair

Trust

01.09.2022

3 of 3

None

Lance Pennell

01.09.2018

Local Employer Representative

GB Board

01.09.2022

3 of 3

None

Linda Dickinson

01.09.2018

Community Representative

GB Board

01.09.2022

3 of 3

None

Emma Nicholls

01.09.2018

Staff Governor

Staff

01.09.2020

1of 3 (ML)

None

Trevor Smith

01.09.2018

Community Representative

GB Board

01.09.2022

3 of 3

None

Jeanette Wilson

01.09.2018

Community Representative

GB Board

01.09.2022

2 of 3

None

Stuart Silk
10.07.2020
Staff Governor
Staff
10.07.2021
1 of 3
None